Forum
Update from a fragile mind
Hello all,
I am SO sorry I have not been involved. I have been (am) quite unwell. I have had the last five days in bed and I am beginning to doubt my diagnoses. 
I am laothe to say how bad it is in case (hopefully) I recover from the non stop stress of the last years.
Van Morrison puts it perfectly.  "Have I told you lately that I love you" I have been too unwell to concentrate my mind. I feel I am losing my grip.
My heart is open to all especially those who have commented. 
If I never got back to you it was not because I did not care.
Posted : April 1, 2022 6:24 pm
@stormwolf I am so sorry to hear you are feeling so unwell, this seems to be a bad time for many.
There appears to be so much illness around lately, body, soul and mind. My personal demons creep
around in my head. To me peace of mind is the first step to happiness and sanity, and it seems I have
had very little in the last five years.
I have been thinking of you and wondering how things stand. I miss your writing and sincerely hope
to see your work back again very soon.  Take care. Sweetwater.
Posted : April 1, 2022 8:19 pm
Aye , aye . Well hello Stormy . It's me RoyRodel , aye the one and only . So if I can be so bold ,how fecked are you ? Is it the covid ? Or the cancer ? Or are you just of your fecking head ? Like me . God help us all coz I'm trying to get involved , If Andrea allows it and Griff has f-ccked right off . So how would you describe yourself ? A miserable ' auld ' bastard or a moaning cunt . Tsk, tsk to both . It fucks you up when your grandchildren die before you , it really does . I know . The gates of hell have been opened . I hope you have protection . Do not underestimate the knowledge you have and don't trade them for death. Here's the latest from Van :
Stand and deliver
You let 'em put the fear on you
Stand and deliver
But not a word you heard was true
But if there's nothing you can say
There may be nothing you can do
Do you wanna be a free man
Or do you wanna be a slave?
Do you wanna be a free man
Or do you wanna be a slave?
Do you wanna wear these chains
Until you're lying in the grave?
I don't wanna be a pauper
And I don't wanna be a prince
I don't wanna be a pauper
And I don't wanna be a prince
I just wanna do my job
Playing the blues for my friends
Magna Carta, Bill of Rights
The constitution, what's it worth?
You know they're gonna grind us down, ah
Until it really hurts
Is this a sovereign nation
Or just a police state?
You better look out, people
Before it gets too late
You wanna be your own driver
Or keep on flogging a dead horse?
You wanna be your own driver
Or keep on flogging a dead horse?
Do you wanna make it better
Or do you wanna make it worse?
Stand and deliver
You let 'em put the fear on you
Slow down the river
But not a word of it was true
If there's nothing you can say
There may be nothing you can do
Stand and deliver
Stand and deliver
Dick Turpin wore a mask, too
Posted : April 11, 2022 8:29 pm
Alison photographed waiting outside The Blooter Bar at 7 a.m this morning...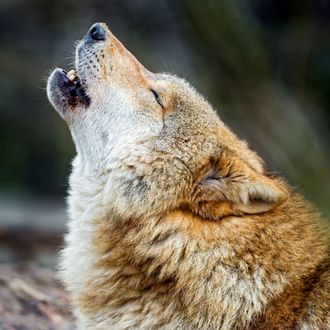 And seriously, a heartening song from Doro:
https://www.youtube.com/watch?v=53kIfGYvBIM
Posted : May 15, 2022 7:55 am
Hi Sue, Thank you so much for your uplifting words. I keep on healing myself but many days even the thought of writing emails tires me out. I have to fight against feeling cursed for my desire is to do so many things. Sadly, on a good day those things lead to the following day, crawling out of bed to lie on my far infrared mat or to use my red light therapy which I have at last got operational. Imagine the move when you desperately need those things but in order to locate them takes more energy than you have...then you find the lead is missing.
I am determined to get back to being strong for the world is going to need strong people to cope very soon. 
I always say that we who are forged in the fire have a special purpose. I know that applies to so many here, so I never want to give up, even if my inspiration is way beneath what it was.
Hope you are feeling better. You are never alone. Please feel free to email me at asiwek9@blueyonder.co.uk any time. That applies to anyone. I may not get straight back to you but know the spirit is always willing.
much love
Alison x
Posted : May 16, 2022 12:29 pm
Well well, you must have been on the hooch to catch me in my true form. 🤣 there's few hostelries where I am now. All the wonderful old places have closed or been knocked down. It is a desolate place compared to what it once was when I was living in Aberdeen. I cannot believe how many lovely hotels have gone out of business...and for what???
No doctors, no dentists soon no anything...all to "keep us safe" my fat arse.
Anyway me hearty, here is my reply to you via Youtube. I really hope I manage. We need warriors now...
Enjoy!
Posted : May 16, 2022 1:07 pm
@royrodel Good God Rodel. You never were one to mince your words. haha Yes, half off ma heid half indesposed by a general despair of world events. 😫 
My apologies at being away so long ring hollow now. I just had to prioritise as my energy allowed. I never dreamt I would ever be subjected to writer's cramp as I can talk the hind legs off two donkeys. 
Ah well, upwards and onwards. 
Posted : November 25, 2022 6:16 pm
@stevef Caught in the act! Thank you so much for the song. 😎 
She looks an auld bird as well 😏
Posted : November 25, 2022 6:19 pm
Hello, Stormwolf, and hello all!
Sorry to hear of your illnesses and woes 🙁 I hope you're on the road to recovery and feeling better soon.
Sorry to everyone for the total abandonment of UKA this year (maybe more). I am going to get things sorted here for a 'new beginning' in 2023 but it will be a small new start - not a bells and whistles fanfare type of thing. I have emailed Andrea but have not received a reply yet and I don't think she's posted on UKA for some time. I will try to contact her to see how she's doing.
The site seems to be working okay. Not aware of too many broken bits so we'll see if we can manage without me having to change too much or update the software.
Posted : November 30, 2022 12:55 pm
Bless your cotton socks !
yes many of us became wrapped up in other things due to how miserable life has been these last two years.
I am totally in sync with your vision of a new start for 2023!
Bells and whistles be dammed. Simple reading writing and participation is the way forward.
I am sure many are facing their own problems so if we can put pen to paper in a trusted environment we can help to lift one another up.
let's give it our best shot and much appreciation for those who have kept things going 😍🥰😋
Posted : November 30, 2022 1:50 pm